The Hearts Rise Up Blog
Short posts and articles, how-to's, tips and stories to help you rise up and elevate to a higher level in your own personal and spiritual growth. Includes our Occupy Sanity Tool (OST) series monthly.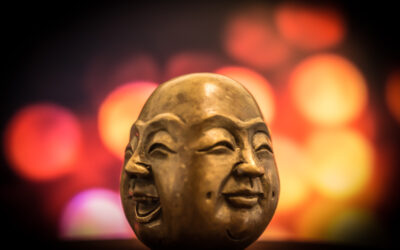 Occupy Sanity Tool (OST): Laughter
I have seen what a laugh can do. It can transform almost unbearable tears into something bearable even hopeful. – Bob Hope
In a year, seemingly filled with many reasons to cry, I have been using the OST: Laughter daily. It might seem crass or cruel to even think of laughing with all the shock, pain, trauma, suffering, angst, and grief, to name a few feelings we've experienced. Yet, I learned in my 20s that I needed something to counterbalance my seriousness and my growing tendency to be depressed.
read more
Occupy Sanity Tool (OST): Imagine
"To bring anything into your life, imagine that it's already there." ― Richard Bach
As a child, I spent countless hours in my imaginary world, where everything was possible. I suspect many of you did as well.
I would imagine traveling around the world or that I was living on…
read more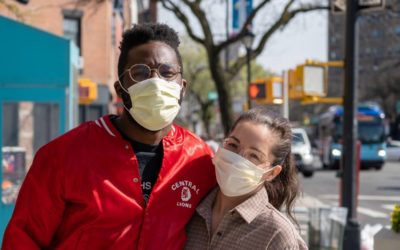 I can be happy, and my smile mechanism can be in neutral. But when I smile, which is frequently, it lights up my face and my eyes. Some people appear to be smiling, whether they are happy or not, but a genuine smile is hard to fake.
read more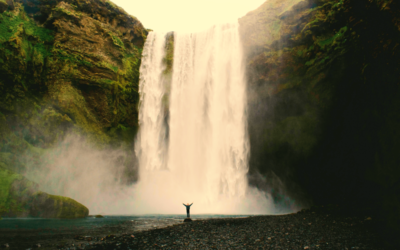 Occupy Sanity Tool (OST): Surrender I'm sitting here writing this in pain. I've decided to pull out my Occupy Sanity Toolbox to find something to help, not with the physical pain, because I've done all I can to reduce/eliminate it. Instead, I'm looking for a tool to...
read more
Surviving tough times – whether physically, psychologically, or mentally – helps make us resilient. Here are the ingredients I believe make us resilient…
read more
Occupy Sanity Tool (OST): Patience "Impatience can teach us the lessons of patience better." ― Ernest Agyemang Yeboah
I was told from an early age to: Have patience. Be patient. All good things …
read more
The Kybalion states that "The Law of Gender is in everything; everything has its feminine and masculine principles (i.e., yin and yang). Gender manifests on all planes of existence – physical, mental, and spiritual."
read more
Occupy Sanity Tool (OST): Mindemptiness "The usefulness of a cup is in its emptiness." – Old Chinese Proverb
I was talking to a friend the other day about practicing mindfulness during chaotic times.
read more
The Infinity Symbol is said to represent balance and harmony. If you consider its shape and flow, that makes perfect sense. If you look at something like the Infinity Symbol, you see that it is smooth and in motion. Contrast that to a square or a star shape, and you do not get the same impression
read more
Occupy Sanity Tool (OST) : Breathe. The wisest one-word sentence? Breathe. – Terri Guillemets
I'm having one of those Homer Simpson moments. If you follow that cartoon character,…
read more
Lately, I've been reading about appreciation. The phrase "I appreciate you" is often used by my dearest friend. I've witnessed the impact and weight of these words…
read more
Occupy Sanity Tool (OST): Tension Imagine that you are ready to start your day by reading something inspirational or helpful. You might have decided to go to this website to read about the latest OST. You push the button on your computer…and nothing happens. You stare...
read more
If you change the way you look at things, the things you look at change. – Dr. Wayne Dyer…
read more
The Law of Cause and Effect says that every cause has a corresponding effect, and every effect is a cause that produces another corresponding effect…
read more
Guest Submissions – for Podcast and Blog
We love to showcase guests that inspire, teach, share wisdom, and help us all elevate to a higher level in our personal and spiritual growth.
If you have any interest or know of someone who would be a good fit, please contact us below.
Subscribe to our Newsletter
Every Monday you'll get a personalized "Note from Your Higher Self."  Monthly you'll receive a digest of our published podcast episodes and blog posts. We'll share a dose of what we're reading, learning, and collaborating on to help you continue to Elevate to a Higher Level.
Unsubscribe anytime. We will never sell or share your personal data.