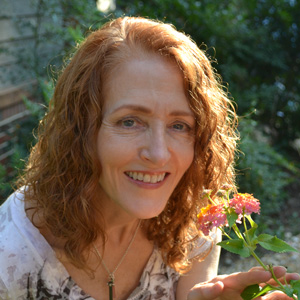 Consciousness Change-Maker and Enthusiast for Over 30 Years!
And… a recovering corporate addict. Yep! That's not necessarily a bad thing. I spent 20+ years in corporate roles and they were some of the best and most challenging years of my life.
As a young girl and later as an adult, I was determined to make something of myself and be a positive force and inspiration for others. As an adult, I found the corporate world to be my jumping in point for that.
I realized after much thought during that 20+ years, life in the corporate world wasn't all that it was cracked up to be. I was destined or rather being nudged toward something else.
I was very fortunate by most people's gauge of success, but it wasn't the success that fulfilled me. So, I eventually took the plunge and ventured from corporate into the entrepreneur space. Life takes the needed turns when you least expect it. That could be good. That could be bad. Depends on your perspective.
And I ventured out and explored new things. I became a certified Executive Coach (even though I coached a lot of executives along the way in my career, I wanted the additional training). I also became certified as a coach and trainer in Emotional Intelligence. I founded a company and built a business to help organizations build their brands from the inside out and co-developed a brand strategy methodology uncovering the unique DNA of an organization's brand.
Suffice it to say, over the years, I've had my fair share of ups and downs. But who hasn't? Life can be a roller-coaster. You can either ride head down, wincing and gasping with fear, knuckles clenched to the seat bar – OR – head up, embracing the ride with curiosity and enthusiasm, arms and hands reaching high and wide.
Some of Life's Highest Moments
Graduated college

(the first in my immediate family)

Married my husband of 36 years

(he's stuck with me)

Joined a gym and transforming myself from an 82 lbs. weakling to a 92 lbs. muscle-head

(and I could lift more than most people "pound for pound" – yep!)

Climbed the Tetons in Jackson, Wyoming

(Yep! But I didn't make it to the top of the Grand Teton, that's a long story)

Moved to Singapore as an expat to take on a big corporate promotion

(what an eye-opening experience…I'd do it all over again!)

Quit the corporate world and joined the ranks of entrepreneurs

(what an eye-opening experience and a great ride)

Co-authored and published a brand-building methodology and book (Brand DNA)

(a lot of long weekends devoted to that endeavor)

Moved to Colorado and building a new life including a big custom home by myself

(just kidding, my husband did most of it, but I helped!)

Awakening and deepening my spiritual practices at critical points in my life

(life altering to say the least – Smile!)

Co-founding Hearts Rise Up with my dear friend Concetta Antonelli-Lapeyre

(she rocks!)
 Some of Life's Lowest Moments
Constant abuse and ridicule from a 1st-grade teacher


(aren't teachers supposed to be role models?)

Almost losing my hearing

(I can't imagine not being able to hear birds sing, a soft gentle rain, the rustle of wind through the trees, or my favorite music)

Losing my brother to suicide

(he was just shy of his 21st birthday)

Losing my mother

(who had Multiple Sclerosis)

to eventually pneumonia

Losing my father to lung cancer

(he was determined to live to 100

)
Suffering a life-threatening brain aneurysm and surgery at 45

(WTF?)

Dissolving an 8+ year business partnership

(resulting in the loss of a friendship)

Spending 5 years of intense soul-searching for my purpose and meaning in life

(darkness doesn't linger forever but it sure feels like hell when you go through it!)
On a more personal note:
Over the years, I've tried to trust my inner knowing, my intuition, and to better myself as a human being. Leaving the corporate world was probably one of the best decisions I ever made. Although, I didn't know it at the time. Within two months after moving back to the U.S. from Asia, we were evacuated from our home due to a wildfire that ravaged nearly 140,000 acres of gorgeous land in Colorado. Fortunately, our home was spared, but many others were not.
During that same time-frame, I spent 14 grueling days in ICU – surgery to repair a ruptured cerebral artery. After weeks of recovery, I learned a lot about myself. The move, the fire, and the aneurysm culminated into a truly life-altering experience. What I once would have taken for granted, I began to appreciate the most precious gift of life.
Understanding life, why I am here, and what's my purpose have always been a mystery, but I'm work every day to come closer to figuring it out. Spiritual growth, health and well-being have always been a priority, and even more so after my aneurysm.
All of us must leave this world at some point but I've been on a mission to make the most of my life, and become the best human being I can be. With that said, I've been a spiritual enthusiast for over 30 years of learning and growing into my Higher Self every day.
I've also been a fitness enthusiast for over 30 years. My diet is gluten-free. My favorite food is salad. Drinking wine is mostly my only vice and an occasional "dirty" martini.
I admire people who take a stand for what they believe in and want to make the world a better place.
In fact, I love to see strong vision and purpose in action inspire passion and courage in people. I appreciate people from all walks of life, every day normal people doing good things for the world, no matter how small or big. That inspires me!
I love spending time with people who love unconditionally, are positive, optimistic, and uplifting. I love my husband, family, friends, and animals. And I respect everyone's opinion, although I might not agree. And I don't judge anyone's spiritual path or belief/non-belief".